Advanced Analytics in the Cloud (A2C)
Benefit from the latest analytical innovations while dramatically improving speed and agility with our A2C methodology.
Data is more than ever the key enabler of the digital age, but agility and the ability to deploy new technologies are also crucial. Digital disruption is forcing companies to transform if they want to stay in the game.
The convergence of PAAS Cloud platforms - offering a broad set of managed services - with mature data architectures and agile methodologies, create the ideal environment for enterprises to address these challenges.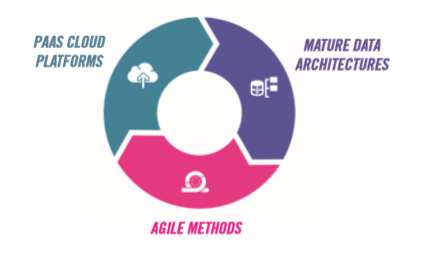 micropole's unique methodology, called Advanced Analytics in the Cloud
Micropole's Advanced Analytics in the Cloud (A2C) expertise helps you create highly scalable enterprise data platforms in the cloud by combining traditional BI and Big Data processes with advanced analytics capabilities.
Discover the added value of our unique methodology for your company
The Micropole team has over 30 years of experience in BI, Big Data and Analytics solutions.
Our passion for data and our highly trained experts, enable our customers to migrate their enterprise data platform to the cloud and benefit from a broad set of fee-based managed services. We guide you through every step of your project, enabling you to quickly become agile, launch new services and address virtually any new data use case!
Benefits for your company
Replace capital expenditures with variable expenditures.
Dramatically increase speed and agility.
Benefit from very large-scale savings
Stop spending money to run and maintain data centers.
Stop guessing about your company's capacity.
Experiment quickly and easily in "Lab" mode.
Benefit from the latest innovations in analytics: machine learning and deep learning, data mining and self-service, real-time data ingestion and analysis, etc.


Micropole has been a partner of AWS - Amazon Web Services for more than 4 years as an Advanced Consulting Partner. 
With plans to reach Premier level in 2021, you can be assured that our experts are on the cutting edge of the latest and most advanced AWS technologies.
Why use AWS to improve your business analytics?
You can meet the needs of any workload.
You can reduce the response time.
You have the right resources to perform the most appropriate analysis for your specific need.
As you move to more advanced ML approaches, your data will be in the right place and format to take full advantage of the ML suite.
Micropole is a Microsoft Gold Parter. We offer you the possibility to choose its Microsoft Azure Cloud Platform for your projects. With a young and enthusiastic team, specialized in Azure, your Cloud Computing projects are in good hands.
Why use Azure to improve your business analytics?
You will be able to gather all the data your company needs.
You will be able to keep your organization's data indefinitely, regardless of the quantity.
You can provide a personalized experience to your customers based on current and historical data.
You will be able to create a more profitable supply chain.

#DataDriven
#CloudAcceleration
#DigitalBusiness