Micropole Luxembourg is a Luxembourg-based services company specialized in data.
The quality of its consultants and its expertise is already well recognized by all of its clients, mainly large Luxembourg institutions, but also smaller companies. Its clients have been supported in the implementation of important strategic projects related to data management for more than 6 years.
Relying on the know-how of the Micropole Group to drive innovation
The founders of Tomorrow Services have decided to join Micropole to increase innovation opportunities for their customers and the Luxembourgish market.
The founders of Tomorrow Services have decided to join Micropole in order to multiply the innovation opportunities for their clients and the Luxembourg market.
Today, Micropole Luxembourg will not only continue to offer its original expertise, i.e. data management, but will also bring new solutions to its customers in 4 main areas:
Digital transformation,
Performance management,
Innovation through analytics in the cloud,
Data governance.
The vision of Micropole Luxembourg
The vision of both the 'human' and 'technological' approach of Yoan Moos, Managing Director of Tomorrow Services, perfectly matched the ideas of Paul Kaisin, Managing Director of Micropole BeLux.
As Tomorrow Services has joined the Micropole Group, Micropole BeLux will be able to provide your company with the benefits of strategic developments in the field of data platforms.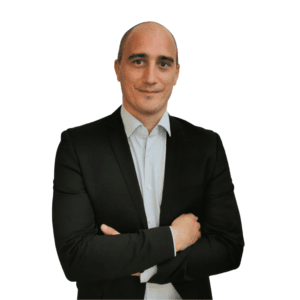 Micropole expands to Luxembourg!
Micropole Luxembourg will enable us to further strengthen our presence on the Luxembourg market, particularly in the banking and financial sectors. All of this is perfectly in line with the Micropole Group's strategy.
Managing Director Micropole Luxembourg
The Micropole Group's expansion in Luxembourg even made the news, as the headline of two local articles:
Paul Kaisin and Yoan Moos were interviewed by journalist Alain de Fooz from Solutions magazine, to explain their common approach, their shared vision on human value, as well as their vision on the analytics of tomorrow.
Read the full article here.
With Tomorrow Services officially becoming Micropole Luxembourg and joining the Micropole Group, Yoan Moos granted the first exclusive interview to Paperjam, a local Luxembourg business newspaper.
Click here to read the full interview.
Meet Micropole Luxembourg: the new player in innovation and consulting in analytical strategies for its clients in the Luxembourg region! We help companies get the most out of their data assets.