Design and implementation of the model and tools required for data management.
Data management is a recurring topic among business leaders in all sectors, including financial services. BIL Manage Invest (BMI), the investment fund manager of Banque Internationale à Luxembourg (BIL) is one such player.
Context
Alain Bastin, BMI's CEO, understands how critical data quality can be in this business and that data management is therefore one of the key elements that support business growth. BMI partnered with Micropole Luxembourg, a leader in the field of data management, to design and implement the model and tools necessary to manage its data. 
Alain Bastin, CEO and head of direct IT oversight at BMI, explains why such an initiative is a game changer: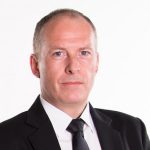 Over the past few years, the industry has seen an increase in regulations and, as a result, an increase in reporting to regulators. It has become clear that these activities represent a regulatory risk if the data is not correct, and performing these activities represents a pure cost that cannot be passed on to our clients or investors.

In the meantime, competition has become fierce and growing the business while controlling costs is not an option, but a necessity for our continued operation. This requires a complete review of all processes and workflows and ensuring that they are all scalable with limited change to the operational configuration.
CEO and responsible for the direct supervision of IT activities at BMI
Why Micropole Luxembourg?
Alain Bastin also spoke about the reasons why BIL Manage Invest decided to work specifically with Micropole for its data management project: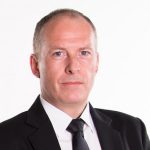 In the past, BMI had already worked with Micropole on the implementation of a portfolio management system and on this occasion, Micropole demonstrated its ability to listen and its knowledge of our sector.

We also knew that Micropole had been working with the BIL Group for several years. We naturally contacted them to discuss our data challenges. We were impressed by Micropole's expertise and their ability to quickly understand our needs and propose a model with tools adapted to the size of our company, while taking into account our growth plans.

It was also important for us to keep the project on a human scale, i.e. ideally to work with a single company. Micropole has all the necessary expertise: business analysis, data architecture, data model design, data integration, front-end, final reporting with dynamic dashboards and automated reports, not to mention the tools and concepts that allow us to implement robust data governance over the long term.
CEO and responsible for the direct supervision of IT activities at BMI
Challenges
Challenges faced by Micropole during the data management project at BMI
Quentin Pirmez, Director at Micropole Luxembourg, recalls some of the challenges the Micropole team faced during the data management project at BMI.
1. Think big, start small
As with any other project, when it comes to data management, it is obviously important to set ambitious goals. But setting ambitious goals does not mean jumping headlong into a huge project, hoping to revolutionize everything at once.
Today, many data management projects fail because of this and because people are biting off more than they can chew. But just because many projects fail does not mean that ambitious goals cannot be achieved. There is no "panacea", because data management covers many areas and there is no apparent immediate solution. However, the solution can be found through careful analysis.
The strategy we adopted at BMI was to focus first on one of the key elements of the value chain: the customer. Since the customer is the starting point for many business processes, agreeing on a clear definition of "what is a customer" for BMI was a key requirement for identifying the relevant information to be collected and modeled throughout the customer lifecycle. Once the customer was clearly defined and modeled, we were ready to move on to the next elements: funds and other specific functions (such as portfolio management, risk management, compliance, legal, financial, etc.).
Each of these business cases was broken down into smaller deliverables (such as the enterprise data model, data dictionary, data flow, reporting, etc.) in order to add value through quality data.
This Chinese proverb illustrates how we have approached data management:
"A journey of a thousand miles always begins with a first step."
2. Understanding business processes helps identify relevant data to collect
While business processes are the "engines" of business, data could be considered the "fuel" that enables the engines to deliver value.The two are closely related and it is impossible to consider one without the other when it comes to data management. Even with the best "engine," without "fuel" or with poor "fuel," you will go less far and slower than the competition.
At Micropole Luxembourg, we have experience of this type of project, particularly in the funds sector. Thanks to the expertise we acquired during our various missions, we were able to quickly understand and analyze BMI's operational processes in order to easily identify the relevant information to be collected, modeled and integrated.
Project
3. Setting the stage for good data governance practices
Data governance is often overlooked as unnecessary, too abstract or complicated. A lack of effective data governance guarantees only one thing: poor quality data. Without data governance, it is difficult to evolve the enterprise data model over time and ensure good data quality. As stated earlier, since data is the "fuel" for business processes, poor data quality will also result in less efficient business processes and lower service quality. 
One of the data governance tools we have implemented at BMI is the data dictionary, which describes the content, format and structure of the data. This tool has allowed us to move progressively to writing individual policies on data quality, access, security, confidentiality and use, as well as defining roles and responsibilities for implementing these policies and monitoring compliance.
Implementing this type of tool may seem like a waste of time at the beginning of the project, but we quickly realized that without these tools, it is very complicated to ensure the sustainability of the model and the quality of the data.
4. "Privacy by design
Today, it is impossible to start a data management project without addressing data protection and more specifically without ensuring compliance with data protection regulations (such as the RGPD).
At BMI, we have implemented the principle of "Privacy by Design" from the very beginning of data processing. For example, all personally identifiable information (PII) is segregated in a way that makes it easy to manage the rights of individuals such as access rights, the right to erasure, the right to update data...
As part of data protection, we also ensured data security by limiting access to data based on the user's role level. To do this, we built an access management matrix that defines which user role can access certain types of data. This matrix ensures that data is secure and only accessible when needed.
5. technology must support the business process 
Using thelatest technology tools in a project is a common practice. There are as many software tools as there are areas in data management (tools for data governance, data modeling, data integration, data storage, data quality, data reporting...). Some tools cover several domains of data management, while others deal with only one specific aspect.
As a result, it is not easy to find your way through this jungle. Often, the choice of tool focuses on a specific need and will meet that need, but not necessarily the entire value chain. This is not necessarily a bad thing, but in some cases, more time and money will be spent trying to adapt the software to the problem instead of focusing on understanding the problem.
The fact is that technology is an excellent lever to effectively address data management issues, but the choice of such a tool must be made in an informed manner, taking the time to compare the price, benefits and drawbacks of each tool. Software without an understanding of the underlying model will not work in the long run. At BMI, we have analyzed the existing tools and recommended the best choice in terms of implementation time, cost and maintenance.
Data management and governance projects get a bad press because they have a reputation for being expensive and the initial results are not always tangible. With BMI, however, we have shown that it ispossible to adopt an agile approach to this type of project with concrete deliverables that are quickly usable and progressively improve the execution of certain business processes while controlling costs .
We have always thought about fuel and designed the model around the relevant data and business processes. This allows us to integrate quality data that can be used to accurately report to management and the outside world. The goal is to continue to leverage data to generate new insights that will increase the productivity of each line of business in terms of analyzing and tracking activities.
It is clear that data is vital to an organization's day-to-day operations, but it is also an asset in the sense that organizations must invest in it to create value and remain competitive. 
To conclude, Quentin reminds us that :
The implementation of a data strategy through this type of project is only possible thanks to a strong mobilization of the Business & IT teams. I would like to take this opportunity to thank the entire BMI team who devoted a lot of time and energy to this project.
And a special thanks to Nesrine André, BI Consultant at Micropole Luxembourg, and Florian Hognon, Application Software Engineer at BMI, for their hard work on business analysis and development, which made this project a success.
Would you like to know what data management can do for your business?

Would you like to know what data management can do for your business?